About Us
The society was formed in 1973 by longtime citizens who wanted to ensure that the Bloss Home would remain a jewel of the city.
The house was willed to the City of Atwater by George Bloss, Jr. upon his death in 1963. It was officially given to the city upon the death of George's wife,
Christine Bloss in December of 1971. It was uncertain as to what the city would do with the property.
Initially, two rooms in the home - the living room and sunroom – were used for offices by the Atwater Chamber of Commerce. The Chamber occupied these rooms for many years, before they were utilized by the City of Atwater Redevelopment Agency. In 1995 the agency moved to city hall and the entire house was opened for the Atwater Historical Society to use as a museum.

The original focus of the society was to restore the house. It was decided to use the house as a home museum. Restoration continues even today. Through fundraising efforts many of the rooms inside have been restored however there is still work left to do.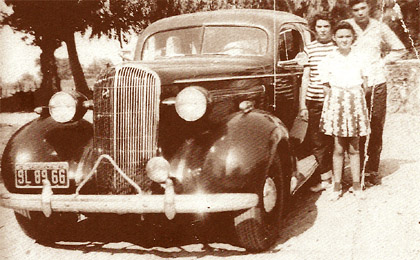 The society has published a pictorial history of Atwater and a cookbook featuring many old-time recipes from area residents. The purpose of the society is to be engaged in maintaining documents, pictures, and records of the history of the area.
We give school tours; public tours on the first Sunday of each month from 1:00 to 4:00 p.m.; as well as other group tours that can be arranged by contacting us.
We meet at the Bloss house on the third Sunday of each month at 1:00 p.m. with the exception of July, August and December when no general membership meetings are held.
Our annual dinner meeting is held on the third Saturday of September on the beautiful grounds of the Bloss house.
We are a loose knit group who enjoy history, as well as preserving the Bloss Home. Our meetings are well attended where we get a lot accomplished, and have fun at the same time.
For information on membership please contact us at (209) 357-6309 and leave a message or e-mail us atblosshome@gmail.com
Donate to the Atwater Historical Society
by scanning the QR Code