2023-2024 Atwater Historical Society Officers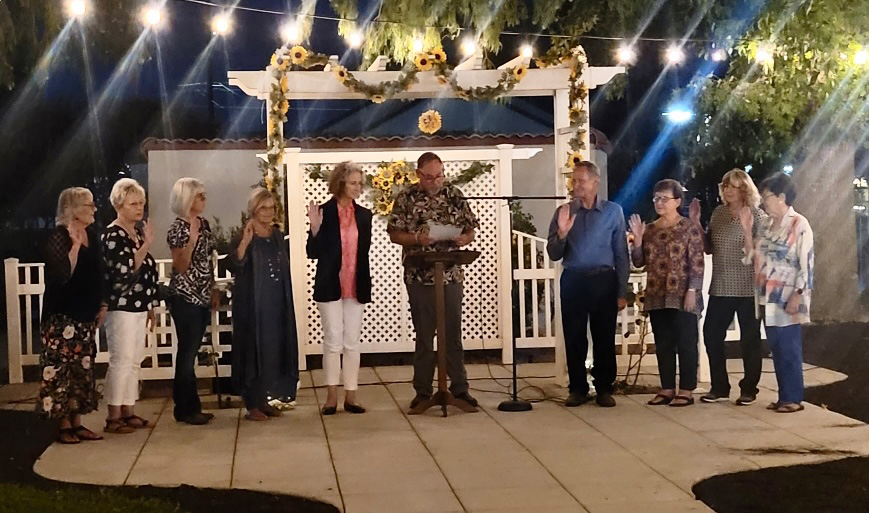 Our new board members were sworn in on Saturday September 23rd, 2023 by Mayor Mike Nelson (center). Our Board of Directors are Left to right: Gwen Bettencourt, Linda Barenchi, Kimberly Vineyard, Dee Heller and Ann MacDonald.
Our officers are from Right to Left:
Secretary:Mimi Nunes, Curator: Joanna Law-DeBraal, Secretary: Kathy Jansen and President: Greg Olzack. Not pictured is board member Jim Price and Vice President Norm McIver
The Society was formed to ensure the preservation of Atwater's Bloss Home, one of the town's most prolific structures, and the history of its founders.
General meetings are held at the Bloss Museum at 7:00 p.m. on the third Monday of each month, except for December, July, and August, when no general membership meetings are held.
The annual meeting is the second Sunday of September at 1:00 p.m. This is a potluck on the grounds of the Bloss Museum.
For information on membership please contact us at (209) 357-6309 and leave a message or e-mail us at blosshome@gmail.com